Gearbox Repair in Georgia, North Carolina, South Carolina, Trinidad, Tobago & Nearby Areas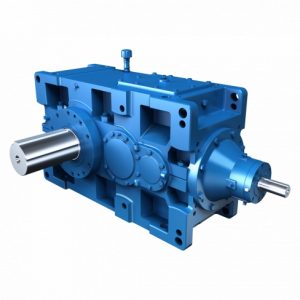 A gearbox is a fantastic tool that provides a great deal of torque and power for moving material at work sites. When gears fail, though, equipment shuts down, and so does the work. The importance of getting broken machinery back in use to continue production and keep costs low makes gearbox repair an especially great need.
Gearboxes Come In Many Types
With more than 50 years of experience in gearbox repair and installation in the Southeastern U.S. and beyond, Arroyo Process Equipment has ample solutions for repairing gearboxes and other manufacturing equipment. No matter the type of gearbox or industrial equipment needed, our specialists will be on hand to provide gearbox repair to a variety of product types, including:
Coaxial Helical Inline Gearboxes
Bevel Helical Gearboxes
Skew Bevel Helical Gearboxes
Work Reduction Gearboxes
Planetary Gearboxes
Virtually all gearboxes do essentially the same thing. They provide power, speed, and torque to industrial equipment and are mostly used to moving quantities of material or other items. When those gearboxes go down, so do production and profits.
Get Fast, Efficient Gearbox Repair Service
Fast, efficient repair and ongoing, preventive maintenance will keep your processes running smoothly, and a new cartridge filter or other system component might help to keep your gearboxes in use. A cartridge filter is simple to check, maintain, and replace. That makes them affordable and efficient, while limiting the need for gearbox repairs. The many types of gearboxes and complementary equipment needed to keep them running efficiently requires experienced, expert help so that your jobsite does not experience repeated shutdowns and profit loss. Production stays in place when gearboxes become a secondary concern due to a strong maintenance schedule performed by local experts who know how to keep your pumps, parts, motors, and gearboxes in top working condition.
Friendly, Experienced Professionals Are Ready
Arroyo Process Equipment, which is headquartered in Bartow, FL, and has three locations in the state, has many solutions when gearbox services are needed. Our Hispanic- and woman-owned business has been providing fast, efficient, and affordable industrial solutions for transporting material and other goods for more than 50 years. That makes it the best source for expert advice when your gearbox equipment and other system components need maintenance, repair, or replacement. Contact Arroyo Process Equipment for gearbox repair, cartridge filter replacement, and other services in Georgia, North Carolina, South Carolina, Trinidad, Tobago, and nearby areas.