Hansen Gearbox Florida Exporter for Florida, Puerto Rico, the Dominican Republic & the Caribbean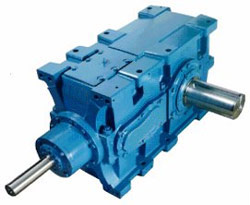 Although we are known as both the preferred Hansen Gearbox Florida Exporter and Hayward Gordon Florida Exporter in Jamaica, Trinidad, Tobago and Cuba, industry leaders depend on Arroyo Process Equipment for much more than just being an exporter of the world's leading process equipment. Since 1968, they have come to depend on us for our solutions, experience, engineering support and services we provide for their industrial project needs. As a Hansen Gearbox Florida Exporter, we offer assistance in determining the gearbox best suited to the particular needs of utility, forestry or other industry customers. Our services as a Hayward Gordon Florida Exporter can include designing and creating package systems for your pump needs. Our mechanical and chemical engineers will match the components in the package such as the pumps, gear boxes and motors to your application specifications.
Arroyo Process Equipment represents and distributes the best quality process equipment from the premier manufacturers in the world today. In addition to Hansen Gearbox and Hayward Gordon, a few of the other manufacturers in our lines include:
Warren Rupp
Corken
Sew-Eurodrive
Baldor Electric Company
Leeson Electric
Weg
As your Hansen Gearbox Florida Exporter in Florida, Puerto Rico, the Dominican Republic and the Caribbean we are committed to providing you with unparalleled customer service. At Arroyo Process Equipment, we believe our people are our greatest asset. We staff our team with people that have subject specific expertise and the drive to get the job done. Our reputation has been built on our engineering excellence. Organizations in the metro areas of Florida have come to rely on our certified technicians for repairs to keep downtime to a minimum and maintenance to keep equipment in excellent working condition. Contact us today with any questions you have regarding any of the Arroyo Process Equipment products or services.