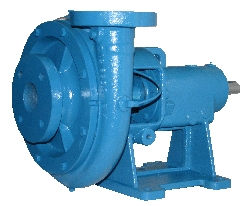 Arroyo Processing Equipment Inc. is your trusted source for commercial pump products that are highly engineered to your exact specifications. As a manufacturers' representative and distributor of industrial products and services, Arroyo has a variety of processing equipment to meet the demands of many different industries, including phosphate, mining, citrus, petroleum, wastewater treatment, and others.
We are a Hispanic- and woman-owned company, and since 1968, we've built a reputation for offering only the highest quality commercial pump products from top manufacturers, such as Warren Rupp, Viking, Periflow, and others. Our selection of pumps includes:
Positive displacement pumps, such as external rotary gear, internal rotary gear, metering, air-operated diaphragm, peristaltic, and others
Centrifugal pumps, such as turbine, ANSI process, self-priming, submersible, and others
If you need a complete package system, our in-house engineers can design a custom turnkey solution for you. Our industrial pump systems can be skid mounted for easy transport and implementation into your existing processing equipment, and well-trained professionals will always handle your industrial pump installation.
In addition to commercial pumps and package systems, Arroyo also offers an extensive selection of other processing equipment, including industrial electric motors, mixing equipment, commercial pump strainers, and much more. We also offer processing equipment and industrial pump repair services for clients in all metro areas in Florida.
For unsurpassed support, experience, and engineering, you can depend on the experts at Arroyo for all of your commercial pump and other industrial processing equipment needs. Contact us today for more information.