Agriculture Pumps For Citrus, Dairy, Poultry & Other Farming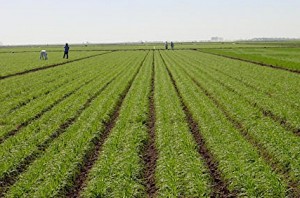 When you need pumps for agricultural applications, you want the very best in the industry. Agriculture pumps and drainage pumps have many uses and can mean the difference between getting your products to your customers on time, or losing business. Choosing the wrong model pump can cost you time and money, and could spell disaster for your business if the pump fails at a critical time with no backup to save the day.
We know that a good quality pump can be a big investment, and we understand that you want to make sure that you make the right choice when you make this investment. We have taken the guesswork out of the equation for you. When you are looking for the right pump for your agricultural or drainage needs,Arroyo Process Equipment has exactly what you need, when you need it.
Agriculture Pumps From Arroyo Process Equipment
Arroyo agriculture pumps and drainage pumps provide a multitude of benefits:
Save Money
Save Time
More Efficient
Longer-lasting
Better Return on Investment
Arroyo offers industrial pumps for a variety of applications, to include agriculture pumps and drainage pumps.  These pumps are highly trusted by oil and petroleum manufacturers and refineries, military contractors and military organizations, agricultural businesses, fire protection agencies and a wide variety of other consumers. Arroyo has a large selection of agriculture pumps and drainage pumps that are sure to fit your needs and your budget. Contact us today and let us help you find the right pump to handle your job so you can concentrate on other things that need your attention!