Back Pull Out Pump for Those in Florida & Nearby Regions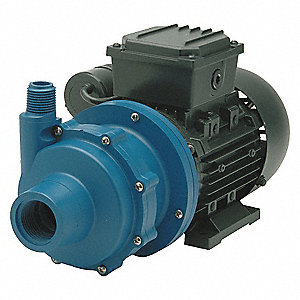 The highly competitive fluid-processing industry requires top firms to use the right pump for the task. It is critically important to ensuring work continues without interruption. When the wrong pump is used, the entire system can shut down and delay production until the pump can be repaired. That can be very costly. Fortunately, a back pull out pump and similar tools are available to provide flawless service and ensure industrial jobs get done on time while processing fluids and moving material on jobsites. A back pull out pump helps ensure material will move from one point to another, while also providing a backup system to keep things moving if a primary pump fails.
Many Products Available
When it comes to fluid processing in the Southeastern United States and elsewhere across the globe, Arroyo Process Equipment in Bartow, FL, has firmly established itself as an industry leader. The woman- and Hispanic-owned and operated business has a team of mechanical and chemical engineers on hand to provide expert consultation and design custom solutions for the fluid-processing industry.
Arroyo Process Equipment's many great products include:
Centrifugal Pumps
Positive Displacement Pumps
Gearboxes
Electric and Other Motors
Arroyo Process Equipment also has more than 50 years of experience providing solutions for industrial operations in the Southeastern U.S. and has three locations in Florida located in Bartow, Jacksonville and Miami. Whether you need CD-4 pumps, electric motors, or another critical item, Arroyo has the expertise and equipment on hand to ensure the right fit.
Get Fast, Friendly Custom Service
Arroyo Process Equipment, our full line of back pull out pump options and accessories, and our other fluid-processing equipment have a well-built reputation in the Southeastern U.S. Our team of experts provides fast and friendly consultation, including onsite inspections and assessments of CD-4 pumps and other pump types. Turnkey custom solutions and skid-mounted installation also are available for your needs. Contact us for expert consultation and custom solutions in Florida, Georgia, North Carolina, South Carolina, Tobago, and nearby regions.