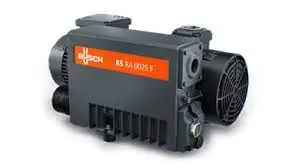 Busch Vacuum Pumps and Systems Shipping to Your Business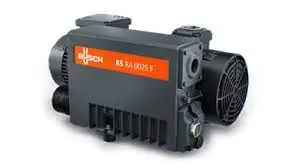 Arroyo Process Equipment now offers Busch Vacuum pumps and systems to our customers. We have proudly offered processing equipment from leading names for over 50 years, and we are proud to add Busch Vacuum Solutions to our lineup of top-quality products and manufacturers. Speak to our experts today about the Busch line of processing equipment and products or to discuss a complete packaged system for your business.
Call now to connect with our team!
Busch Vacuum Pumps and Systems to Improve Your Efficiency
Since 1963, Busch has designed and manufactured top-rated systems and pumps for those in many industries and for a variety of applications. Their pumps and systems are designed to perform and can be used in operations worldwide. Busch vacuum solutions include:
Multiple Pump Types: Busch manufactures rotary vane, liquid rings, claw, screw, scroll, rotary lobe, booster, intelligent vacuum pumps, diffusion pumps, side channel pumps, frequency-controlled pumps, and much more.
Compressors & Blowers: They also offer many types of blowers and compressors including rotary lobe, claw, rotary vane, side channel, and liquid ring models.
Standardized Systems: These out-of-the-box Busch Vacuum Systems can be the cost-effective solution you need for your facilities and job sites and include a wide variety of options and system configurations.
Customized Systems: The Arroyo team of engineers can help you design a customized solution built with equipment and components from Busch manufacturing. This is the best way to ensure top performance, reliability, and efficiency for your business.
Request your quote today for pricing or speak to our experts now for personalized equipment support.
Arroyo Process Equipment has served customers across Florida, Georgia, Puerto Rico, the Dominican Republic, and elsewhere throughout the US and Caribbean for over 5 decades. If you are looking for Busch Vacuum pumps and systems, contact us today to speak to our experts about your needs.