Chemineer Mixers for Florida, Georgia, Puerto Rico, the Dominican Republic & the Caribbean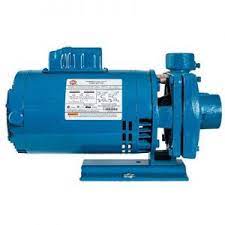 Some fluid processing operations in Jamaica, Trinidad, Tobago and Cuba, such as construction site dewatering, require little equipment other than pumps. Other industrial processing operations, such as food and beverage processing, pharmaceuticals, chemical processing and others, often require many different types of processing equipment such as pumps, mixers, strainers and more. Arroyo Process Equipment is the fluid processing supplier with the products and services to meet any need. Our product line includes products from the most respected manufacturers and brands in the industry including Chemineer mixers, Toyo Pumps, Hansen industrial gearboxes and more.
Chemical Mixers From Arroyo Process Equipment
The mixing equipment line at Arroyo Process Equipment includes Chemineer, Hayward Gordon and Sharpe mixers. Chemineer was founded in Dayton, Ohio in 1952 and has become a global leader in the agitation equipment industry. The company headquarters are still in Dayton with manufacturing facilities in Ohio, Massachusetts, England and China. Their mixing equipment covers many industrial applications including water treatment, food and beverage and more, and Chemineer mixers in the Arroyo Process Equipment line include the following models and more:
Top entry and portable DT model Chemineer mixers for open or closed tank applications
Chemineer Biopharm sanitary mixers
MR model Chemineer mixers meeting AGMA, OSHA, ANSI, IEC, DIN, EU and ATEX standards
Portable, low-maintenance XPress model mixers
IBC model mixers used with plastic transportable containers
Dewatering pumps are often used in Florida, Georgia, Puerto Rico, the Dominican Republic, the Caribbean and elsewhere for many applications including construction site preparation and flood water removal. Our centrifugal pump line includes dewatering pump equipment from Toyo Pumps, Prosser, Phantom Pumps and other well-respected manufacturers. Toyo Pumps DL Series pumps are versatile and able to run dry and transport solids up to 20%.
Matching dewatering pumps or other pumps with mixers, motors, drives or other components needed on applications can often be a difficult task. Contact the processing equipment specialists and engineers at Arroyo Process Equipment who have the knowledge and experience to help match pump specifications with Chemineer mixers or other equipment to keep your fluid processing operations running smoothly and efficiently.