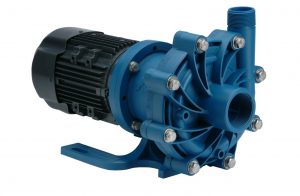 Finish Thompson Mag Drive Pumps Available Now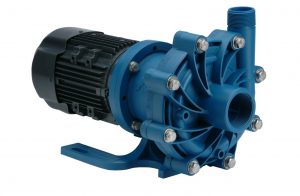 Finish Thompson design and manufactures top-quality pump equipment. The Finish Thompson Mag Drive pumps in their lines are some of the most durable and top-performing mag drive pump equipment available on the market today, and processing professionals throughout the USA and Caribbean can turn to Arroyo Process Equipment for equipment sales, repairs, service, and more.
Call us today to request quotes or to place an order!
Finish Thompson Mag Drive Pumps Features & Benefits
There are many benefits to using mag drive pumps from Finish Thompson in your processing operations, including:
Enhanced Safety – Often used for the transfer of toxic chemicals, these pumps prevent leakage, which greatly improves the safety of workers.
Improved Productivity – Because these pumps have no seal and never require replacement seals, there is far less downtime at your facility or job site.
Eliminates Fugitive Emissions – Since these mag drive pumps prevent leaks, they also prevent the fugitive emissions leading to a safer workplace and improved compliance.
Resistant to Corrosion – Fluids that are too harsh for other pump types are no problem for Finish Thompson mag pumps.
Decreased Pump Failure – A variety of mag drive pump models from Finish Thompson can run dry for hours without causing pump failure.
Processors can choose from a variety of models, including the Workhorse DB Series, the Self-Priming SP Series, and the ULTRAChem® UC Series. For more information about which mag drive pumps will work best for your industry and application, speak to our experts today.
Arroyo Process Equipment is proud to serve customers in Florida, Puerto Rico, the Dominican Republic, and other regions throughout the US and Caribbean. If you are looking for sales or service for Finish Thompson mag drive pumps – or need any other industrial equipment, such as air operated diaphragm pumps, motors, mixers, and more – contact Arroyo Process Equipment today!