Gear Pump Repair in Florida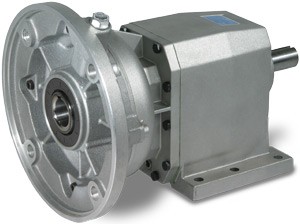 In 1968, a gallon of gasoline was just 34 cents. The hourly minimum wage, in the United States, was $1.60. Lyndon Johnson was president, and the first 747 passenger jet made its debut. It also was the year that Arroyo Process Equipment was started. Since then, Arroyo Process Equipment has built our business with a variety of quality process equipment and services. Our services include a simple centrifugal repair or gear pump repair, and our products range from brand name pumps to process mixers.
Gear Pump Repair in Florida From Arroyo Process Equipment
In the 45 plus years, since Arroyo Process Equipment was started, we have expanded our customer base from throughout Florida and the Dominican Republic to throughout North America, Central America and South America.
Our products include:
Pumps
Strainers
Mixers
Motors and drives
Gear boxes
Today, Arroyo Process Equipment is a Hispanic owned company that continues to grow by providing valuable services and quality equipment. We understand the importance of minimizing down time and only offer brand name products from some of the worlds most recognizable names. We offer process equipment and can repair and service all your industrial components, including mixers from names like Lightnin and Sharpe. We feature brand name pumps from Warren Rupp, Viking, Periflow and more. We use quality replacement parts when performing gear pump repair services or any pump repair.
Arroyo Process Equipment has grown through the years by providing consistent, quality products and service . Our exceptional on-staff chemical and mechanical engineers are here to assist you in selecting the appropriate process equipment for your particular needs. If you would like assistance, in creating a package of equipment engineered to work together, contact us. If you desire complete turnkey service, ask about our installation options.
We have been pleased to see our customers grow in the 45 years since we were founded, and are committed to continue to help their growth. If you need a gear pump repair, process mixers or any process equipment, contact our team at Arroyo Process Equipment. We are proud to serve the great state of Florida.