We Can Ship a Hose Pump to Your Business Today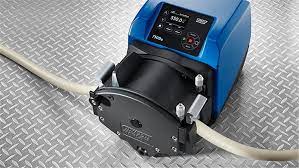 At Arroyo Process Equipment, we have everything that your business needs for best-in-class processing systems. We offer all types of industrial processing pumps, including rotary vane pumps, slurry pumps, spur gear pumps, and hose pump equipment, and our team can process orders quickly from our three Florida locations to help ensure that you get the equipment that you need FAST. Speak to our team today about your processing equipment needs and your application, and our experts will offer equipment recommendations for products designed to optimize your efficiency.
Call now to speak to our team!
Need a Hose Pump? We Can Help.
Arroyo Process Equipment offers hose processing pumps for many industries and applications. Our Watson Marlow peristaltic hose pump equipment from Bredel are some of the most popular, durable, hose pumps on the market. These pumps can handle abrasive sludge, paste, and slurries at 100% volumetric accuracy and feature the following benefits:
Ensure 24/7 Uptime
Minimum Maintenance
Maximum Performance
Long Life
Flow Stability
Flow Rates Up to 108 Cubic Meters/Hour
Can Transfer Up to 80% Solids in Suspension
and More!
These pump models also offer heavy duty bearings within the pump rotor, as well as a unique buffer zone, that protect the gearing from overhung loads and contamination. Speak to our experts today to learn if a hose process pump from Watson Marlow is right for your application or if another equipment type would be the more efficient option.
Arroyo Process Equipment offers products from many different manufacturers, so we are sure to have equipment that's right for your application. We can also offer you mixers, motors, parts, repairs, maintenance, and more. If you are a business in Florida, Georgia, Puerto Rico, the Dominican Republic, or other regions throughout the USA and Caribbean and need hose pump equipment or have any other processing equipment needs, contact us today!