Get a Top-Quality Industrial Mixer Today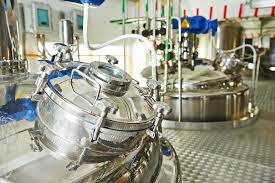 If you are running a processing system at your facility or job site, you know how vital your industrial mixer is to the success of your business. You can't afford downtime, and we understand that. That's why we work hard to offer you timely order processing and delivery on all of the processing equipment that you could need. Shipping inventory from our three Florida locations, we can ensure that you get the equipment that you need fast – and we can repair or service your existing mixers and other processing equipment, too. Speak to our team today about your equipment sales or service needs and let our experts help you.
Call now to connect with our experts!
Industrial Mixer & Other Equipment from Top Names
At Arroyo Process Equipment, we understand that equipment quality is a key to your success, and we offer products from proven brands. For more than 50 years, we have been industry experts, and we have built stellar relationships with all of the world's most recognized names, including:
Sharpe
WEG
Watson Marlow
Prosser
Deming
CAT
and Many Others
If you are looking for an industrial mixer, Sharpe is the company to choose. They have a variety of models, including portable mixers, top entry mixers, side entry mixers, and more, so they are sure to have a model that's right for your application. And, with a proven track record of customer satisfaction since 1953, you can rely on them to manufacturer durable, efficient products that will work seamlessly with your system.
Looking for a different brand? No problem. View our complete line card today for a full manufacturer listing.
If you are a business in Georgia, Florida, Puerto Rico, the Dominican Republic, and other regions and territories throughout the US & Caribbean and need an industrial mixer, would like to order a hose pump or other industrial pump equipment, or have any other sales or service requests, please contact us today!