Industrial Pump Repair for Processing Operations in Miami & All Other Metro Areas in Florida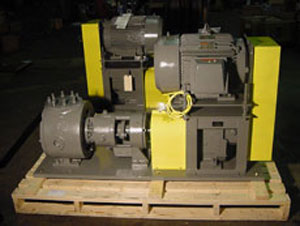 Expert industrial pump repair is an essential aspect of avoiding downtime, whether you run a water treatment plant or a citrus processing facility. At Arroyo Processing Equipment, Inc., we understand that even if your systems are down for just a couple of hours, it could mean huge losses for your company. For this reason, we employ a team of highly qualified, skilled technicians who can service and repair virtually any brand of processing equipment.
Industrial Pump Repair From Arroyo Process Equipment
Whether your operation is located in Miami, Jacksonville, Orlando, Tampa, or Tallahassee, our factory-trained and certified technicians are available to assist you with industrial pump repair, or the repair of many other kinds of processing equipment, 24 hours a day, 365 days a year. Turnaround time for parts and kits is typically overnight or faster, and we'll work tirelessly to ensure your system is up and running again in no time.
As a manufacturers' representative and distributor of industrial products and services, Arroyo can offer much more than processing equipment repair. We also sell a wide variety of top-of-the-line commercial pumps and other products, like industrial pump strainers, gear boxes, industrial electric motors, and much more. For customers requiring a turnkey solution to their unique processing needs, our team of engineers can design commercial pump systems, complete with couplings, motors, valves, controls, and other necessary equipment. Additionally, you can rest assured that the installation of your industrial pump system will be performed by highly skilled installers.
Contact Arroyo, a proud Hispanic- and woman-owned company, to learn more about our sales and pump repair services for industrial pump products and other equipment.