We Can Deliver Your Industrial Pumps Directly to You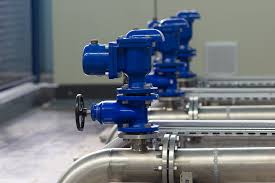 Arroyo Process Equipment is proud to offer products to customers throughout the Dominican Republic and other Caribbean regions. We are a Florida-based processing equipment distributor with a wide range of industrial pumps, mixers, motors, and more in inventory in each of our three locations. For more than 50 years, we have excelled at helping our customers create and maintain the most efficient systems possible, and we are ready to offer you the exceptional service and top-quality equipment that you need to be a success. Speak to our team today about your system application, and we'll be your guide to the best equipment for the job.
Call now to connect with our professionals!
Industrial Pumps, Mixers, Motors & More
At Arroyo Process Equipment, you can find complete packaged systems built by our engineers just for your business – or you can complete one-off equipment purchases to replace existing equipment already in operation at your facility or job site. Whatever you might need, our experts are here to help.
We have industrial pumps, motors, and industrial mixer equipment from leading brands, including those most recognized in our industry, and we are an authorized distributor for a broad range of manufacturers, including:
Barnes
Prosser
Weinman
Griswold
Grundfos
MTH Pumps
Sharpe Mixers
and Many Others!
View our complete line card today for more details on the brands that we carry – or request your quote now to receive quick pricing on the equipment that you need.
For generations, our family-owned and operated business has shipped equipment, including all of our industrial pumps, to companies throughout the Dominican Republic, Florida, Georgia, Puerto Rico, and other regions throughout the US and Caribbean. If you are looking for sales or equipment services, please speak to our experts today. Contact us now to get started!