Industrial Water Pumps Built for Any Application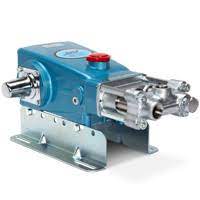 Do you need industrial water pumps for your job site or processing facility? The experienced team at Arroyo Process Equipment stands ready to serve you. We are an industry-leading equipment distributor that offers our customers industrial pumps, mixers, motors, strainers, and other system components, and we have an engineering team that can design and implement a complete packaged system built with your needs in mind. Speak to our experts today about your equipment or system needs, and you'll quickly see why Arroyo Process Equipment is a preferred equipment supplier for customers throughout the US and Caribbean.
Call now to speak to our team!
Industrial Water Pumps from Leading Brands
We know that the success of our customers' businesses are dependent on the quality of their equipment. That's why we only distribute products from proven brands with a long track record of designing and manufacturing durable, innovative, and efficient equipment. We work with an assortment of names, including Prosser, Weinman, Burnes, Barnes, and many others. For a complete listing, view our line card today.
For those interested in water pumps for their industrial facilities and job sites, we can help you determine which pump type will work best for your needs. From submersible and self-priming pumps to end-suction, double-suction, vertical, and horizontal models, the options are nearly endless. But our experts are here to be your guide and will help ensure that you always choose the best equipment to handle the job.
Our team can also help you with repairs and maintenance on existing equipment or help you find other industrial components that you might need.
We ship products throughout Georgia, Florida, Puerto Rico, the Dominican Republic, and other regions throughout the Caribbean and USA, so if you need industrial water pumps or any other industrial processing equipment, contact us today!