An Internal Gear Pump for Any Job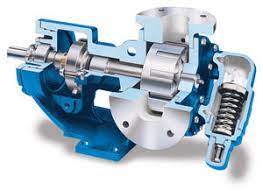 At Arroyo Process Equipment, we carry all of the processing equipment that industry professionals need to build and maintain the most productive and efficient operations, and we have internal gear pump equipment from the best names in the business. With over 50 years of experience, we know what equipment works best under which conditions and applications, and we can help ensure that you always choose the right model for the job. Speak to our team today for personalized assistance and support.
Call now to speak to our experts!
Internal Gear Pump Sales & Repairs
Internal gear equipment for processing systems is ideal for processing fuels, oils, asphalt, solvents, and other high viscosity liquids. These pump models are extremely versatile process pumps that are durable and reliable, as well as easy to repair and maintain. Additional features and benefits include:
Provides Accurate Flow Measurement
Withstands High Temperatures
Can Run without Fluids for Short Bursts
and More!
Our team can help you select the right equipment for any application, so speak to our experts today for product selection assistance or request a quote now to obtain pricing. We can offer you quick quote turnarounds and timely order processing and delivery with 3 Florida locations to better serve you.
We also have skilled technicians on staff to complete pump repair and maintenance services on all of your existing equipment, and they'll work fast to provide expert repair solutions and return your equipment to factory settings.
Our team can provide equipment and repairs to businesses throughout Florida, Georgia, Puerto Rico, the Dominican Republic, and other regions throughout the US and Caribbean. If you need an internal gear pump or are looking for any other equipment for your industrial processing systems, please contact the experts at Arroyo Process Equipment today. We look forward to serving you!