Process Pumps in Florida and the Dominican Republic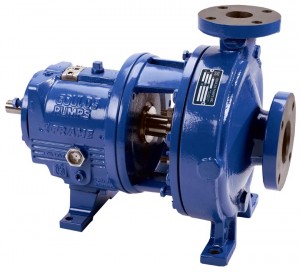 Process pumps are used to move fluid in a specific way, in a particular industrial process. These types of pumps are generally found in two common types; API Process Pumps and ANSI Process Pumps.
API Process pumps are centrifugal pumps that are often used in refineries. ANSI Process Pumps are generally end suction centrifugal pumps that are often used in the chemical industry and other industrial plants.
Process Pumps in Florida & More From Arroyo Process Equipment
If you are in search of a process pump for a particular solution, we invite you to learn more about Arroyo Process Equipment. We have been serving the process equipment industry since 1968, providing quality equipment and services to minimize downtime for our clients. From a gearbox repair to extensive engineering services, we do it all. We serve a wide range of industries from agricultural to pharmaceuticals. We work with communities and water treatment plants and in chemical and industrial settings.
Why should you make Arroyo your process equipment and service supplier?
Over 45 years of experience
Respected, brand name equipment
On staff chemical and mechanical engineers
Package and turnkey services available
We have three locations in Florida including Bartow, Clearwater and Jacksonville. This makes us accessible to those in Orlando, Tampa, Miami, and Gainesville. Our Dominican Republic location helps makes us more convenient for our South and Central American customers. If you need a simple gearbox repair or an extensive engineering plan for a new water treatment plant, we can assist you.
Having all of your process equipment needs handled by one supplier is convenient and cost-effective. It gives you access to our team of process equipment professionals who can help you choose the appropriate equipment for your needs. It is also valuable knowing that we can handle your service, repair and parts needs.
If you are in search of a central source, for your process equipment or just need a gearbox repair, count on Arroyo as your one-stop process equipment supplier. We encourage you to contact us today.