Purchase Your Sanitary Mixers from the Experts at Arroyo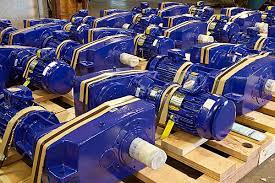 For more than 50 years, our family-owned and operated business has provided processing professionals with the top-quality equipment, engineering expertise, and best-in-class services that they need to build a successful business, and our team stands ready to serve you. We offer equipment sales for all the industrial equipment you need, including sanitary mixers, self-priming pumps, motors, and much more, and we can deliver your orders quickly from our three Florida warehouses. Speak to our experts today for equipment questions, quotes, or order processing.
Call now to get started!
Sanitary Mixers from Top Brand Names
In many industries and applications, industrial mixers are a required component. But what happens when you need sanitary equipment for your operations? Those in pharmaceuticals, food and beverage processing, and even those in agricultural industries need sanitary industrial processing mixers to process and produce their products. Luckily for those professionals, they can find all of the equipment they need under one roof by calling Arroyo Process Equipment. We have industrial mixers from Sharpe and Falk that are perfect for sanitary applications, and we distribute products from a wide range of other name brand manufacturers, as well.
Do you require sanitary processing? If so, you can choose from a wide range of industrial mixers, including
F Series & Portable Mixers: Some of our most popular mixers, the all-stainless-steel mixer line from Sharpe represents the ultimate in sanitary mixing with the greatest resistance to corrosion and contamination in the industry. They feature full gasket housings and a vapor seal where the shaft enters the mixer, ensuring that no contamination can be caused by the mixer drive itself.
Ready to choose your new mixer? Request a quote today to receive quick pricing and place your order.
Arroyo Process Equipment delivers exceptional solutions to customers in Florida, Georgia, Puerto Rico, the Dominican Republic, and other areas in the US and Caribbean. If you need sanitary mixers, an internal gear pump, or any other equipment for your processing facilities or job sites, please contact us today!