Arroyo Can Deliver Your Slurry Pump to Your Door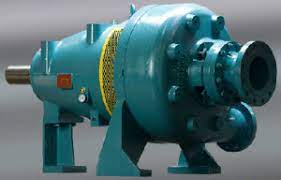 Arroyo Process Equipment is a family-owned and operated – and woman and minority-owned and operated company – that has been serving companies in processing industries for over 50 years. We are true equipment experts, and with our three Florida locations, we can quickly and easily ship a slurry pump or other processing equipment directly to your door. Speak to our experts today about what you are looking for in a slurry pump, and we'll find you the ideal option to meet all specifications.
Call now to connect with us!
Top-Quality Slurry Pump Equipment
When you are processing solid-laden fluids, you need a slurry pump that was designed to handle the job. Most models have a rotating impeller that assists in moving the flurry through the pump and system. Positive displacement pumps are an excellent option for those looking for slurry pumping solutions, but our experts can help you determine which model and pump type is right for you after discussing the specifics of your existing equipment and overall application.
We have equipment from leading manufacturers and have worked with nearly every manufacturer in the business over our 5 decades of service. As a result, we can offer unmatched equipment expertise because we know what will work best in your application before you even do. Our engineers and other support personnel can choose one or more options for you from our wide assortment of products and brands – or they can create a complete packaged system that includes sanitary mixers, motors, and all of the other supporting components you could need. View our complete line card today for more details about our equipment brands and options.
We proudly serve customers in Georgia, Florida, Puerto Rico, the Dominican Republic, and other regions throughout the US and Caribbean. If you need a slurry pump or would like to discuss any of your other equipment needs, please contact us today!