Arroyo Has Split Case Pumps from Top Brands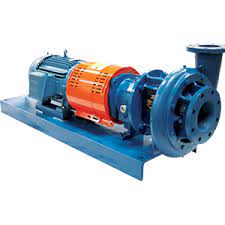 For more than 50 years, our team has delivered top-quality equipment and best-in-class support services to our customers throughout the processing industry. We work with customers across many applications, and we can provide you with the split case pumps and other equipment that you need to establish and maintain the most efficient operations possible. Speak to our experts today about your application specifications, and our team will offer you equipment recommendations that will meet or exceed your every need.
Call now to speak to our team about your system!
Split Case Pumps, Complete Packaged Systems & More
Featuring a single, double suction or two single-suction impellers, split case pump models are a unique type of centrifugal pump that offers two unique chambers in a single casing. There are horizontal and vertical options available, and which type you select will depend largely on your unique industry and application.
Horizontal Split Case Pump Equipment: In these pumps, the suction and discharge nozzles are in the bottom half of the casing. These are ideal for carrying low-viscosity liquids.
Vertical Split Case Pump Equipment: These pumps are ideal for heating, air conditioning, pressure boosting, cooling water transfer, and water supply applications.
Request a quote today for equipment selection assistance or to receive pricing on the equipment you'd like to order.
Arroyo Process Equipment can also help you find a wide assortment of other equipment for your facility, such as slurry pump equipment vane pumps, industrial mixers, motors, and other specialty products. View our products today for a complete listing.
We proudly serve customers in Georgia, Florida, Puerto Rico, the Dominican Republic, and other regions throughout the US and Caribbean, so if you need top-quality split case pumps or have any other equipment needs, please contact our experts today.