Purchase Spur Gear Pumps from the Experts at Arroyo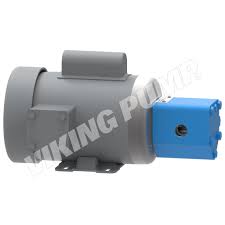 Arroyo Process Equipment has all of the industrial pump equipment that you need for your facilities and processing systems, including spur gear pumps, split case pumps, rotary pumps, and much more. We are a full-service equipment distributor and service provider specializing in engineered packaged systems for processing operations. Speak to our team today about your industry, application, and equipment needs, and we'll offer best-in-class equipment designed to get the job done.
Call now to speak to our experts!
Top-Quality Spur Gear Pumps Available
Arroyo Process Equipment has been serving processors in Florida for over 50 years, and we have built strong distributor partnerships with top manufacturers to ensure that we always have the best, most durable, and highest performing equipment available for our customers. Our spur gear pump equipment is no exception.
One of our most popular spur gear pump options is the SG series of pumps from Viking Pump. The pumps in this line are built to handle maximum capacities up to 190 GPM, temperature ranges up to 450° F, pressures to 500 PSI, and viscosities to 1,000,000 S SU. Additional features and benefits include:
A Compact, Durable Design
Sealless Sealing Option for Leakage Reduction
Anti-Friction Needle Bearings
Long Equipment Life
Hardened Shafts & Gears
Close-Coupled Motor Mount
and Much More!
If you need a spur gear pump for your facility or job site, request a quote today. We'll provide you with personalized service, exceptional equipment pricing, and fast order turnaround times.
Our team can also help you find other pump equipment from a wide range of manufacturers – or repair or service your existing equipment.
Arroyo Process Equipment is proud to serve customers throughout Florida, and we have helped hundreds of businesses improve their processing systems. If you are looking for spur gear pumps or have any other equipment sales or service needs, please contact us today.