Sump Pump in Florida, Georgia, Caribbean & Nearby Areas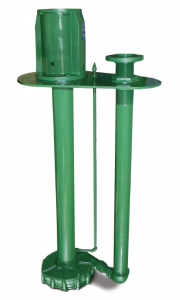 When water needs to be removed from one location and moved to another in residential and commercial areas, a sump pump is the submersible pump that can complete the job quickly and efficiently. Arroyo Process Equipment is the go-to source for pump equipment in a variety of industries. To determine the proper equipment needed for the application, the type of substance being removed, the degree of pressure required and the location where the sump pump will be placed must be known. Our on-staff engineers at all Florida Arroyo Process Equipment locations know the specifications of all of our products, so they can quickly help you determine whether a submersible, dewatering, or centrifugal sump pump installation is best suited for your application.
Sump Pump in Georgia From Arroyo Process Equipment
Arroyo Process Equipment is proud to be recognized as the best distributor and supplier for fluid processing equipment manufactured by global leaders in the industry such as Viking Pump, Sumitomo Drive Technologies, Weg and Worldwide Electric Corporation.
Viking Pump sump pumps are the perfect solution for specifications that require a positive displacement pump. In 1911, the Viking Pump pumps were manufactured in Cedar Falls, Iowa and sold for $2,000 per pump. Since that time, Viking Pump pumps have been used in nearly every industry including the following:
Fuels and Fuel Oils
Brewing and Beverage
Food
Chemical
Water treatment
Pulp and Paper
Our wide-ranging pump product line includes centrifugal, diaphragm, positive displacement submersible, and other industrial pumps. Other industrial equipment solutions provided by Arroyo Process Equipment are industrial gear boxes, motors, pump strainers, motors and drives. Sump pump installation, 24/7 repairs, and maintenance services are available through our network of authorized distributors. We are committed to providing our customers in Florida, Georgia, Caribbean and nearby areas with superior products and unsurpassed customer service. Contact us today to learn about the ways Arroyo Process Equipment can fulfill your pump or other processing equipment needs.