Sump Pump Installation in Florida, Georgia, Caribbean & Nearby Regions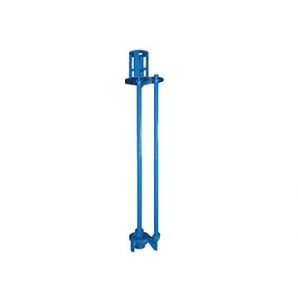 To ensure optimum performance at your processing facilities, proper sump pump installation is a necessity. Construction companies, municipalities, water treatment facilities and other organizations that do not have experienced installation personnel on staff often rely on the industrial pump repair and installation service experts at Arroyo Process Equipment to quickly and efficiently install their equipment to manufacturer standards. When flooding situations arise from torrential rains, tropical storms or hurricanes, our technicians are typically called upon for emergency sump pump installation and industrial pump repair services.
Sump Pump Installation in Georgia From Arroyo Process Equipment
Arroyo Process Equipment technicians are highly trained in the installation, repair and maintenance of motors, gear boxes, mixers, pumps, and other types of processing equipment at all of our locations. 24/7 service is available from our service teams on equipment from all of the leading manufacturers in the industry such as the following:
Hanson Transmissions
Leeson Electric Motors
Eaton Filtration
Liquiflo Chemical Processing Pumps
Warren Rupp, Inc.
Pulsafeeder
And Others!
When you are in need of expert repairs and maintenance services, the Arroyo Process Equipment technicians have all of the tools, products and replacement parts ready and available. Replacement parts are available for order from our parts departments for those who perform their own repairs on equipment. Our family owned and operated business proudly carries a full line of genuine manufacturer parts along with a line of interchangeable and compatible parts from Phantom Pumps. Phantom Pumps parts and pump components can be used for repairs and maintenance on Phantom Pump products, and they can also be used on pumps from other leading manufacturers to lower pump related maintenance costs.
If any of your facilities in Florida, Georgia, Caribbean or nearby regions are prone to standing water or flooding, turn to Arroyo Process Equipment now to protect your investment with our customer pumping solutions. Our line of sump pumps includes a vast array of products that can handle everything from clean water to fluids containing solid debris. If you elect to use our sump pump installation service, our team will get your equipment up and running in no time. Contact us today for a quote on any of our products or pump repair services.