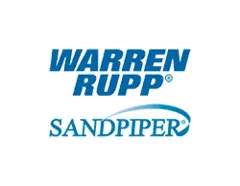 Warren Rupp Distributors for Florida, Georgia & Beyond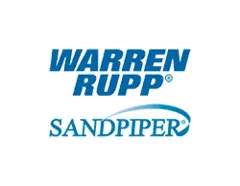 Arroyo Process Equipment is one of the most highly rated Warren Rupp distributors in the Western Hemisphere. We represent many of the world's leading brands, and we quickly and efficiently ship equipment and parts to your door.
Call today for order placement and equipment questions!
Warren Rupp Distributors & Service Technicians
At Arroyo Process Equipment, we don't just sell equipment. We provide complete solutions to our customers, including engineering expertise, full skid systems, parts, service, and equipment selection assistance. We are true experts at designing, installing, and servicing industrial processing systems, and our team of experienced professionals can assist with your every need.
Our Warren Rupp line of parts and equipment includes Sandpiper air-operated diaphragm pumps, pulsation dampeners, filter regulators, and more. Our team of product experts and engineers can help you determine which pump, dampener, or regulator will work best in your existing system or can help match you with additional equipment – designing a completely custom processing system build with your specifications and unique requirements in mind.
Our team is focused on expanding and improving your capabilities and productivity. We can even look for deficiencies in your current system to diagnose lost opportunities and pinpoint areas in need of updates or improvement.
In addition to Warren Rupp equipment and products, we also offer parts and equipment for a wide range of other industry-leading brands, including Gardner Denver, Hayward Gordon, Wright Flow Technologies, and many others. We can supply your company with everything you need, from an industrial dosing pump to a Weg motor and everything in between.
View download our complete line card today for full manufacturer details!
Don't see the brand you're looking for? That doesn't mean we don't have it or can't get it. And chances are, we have a comparable and interchangeable solution for you that might even improve your system and exceed your current equipment capacity.
Arroyo Process Equipment is proud to serve those in Florida, Georgia, Puerto Rico, the Dominican Republic, the Caribbean, and beyond. Contact us today if you are looking for competitive – FAST – Warren Rupp distributors or any other industrial processing equipment you might need.