Centrifugal Pumps, Mixing Equipment, Industrial Pumps & Other Processing Equipment for Industiral Operations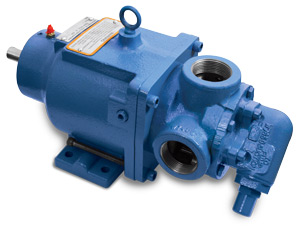 When only the best industrial pumps will do for your processing operation, you can depend on Arroyo Process Equipment, Inc. for the most comprehensive selection of pump products, expert engineering assistance, and more.
Arroyo is a Hispanic- and woman-owned and -operated company, and since 1968, we have helped a variety of processing operations across the globe – including citrus, phosphate, oil, and mining facilities, as well as water and wastewater treatment plants – find the industrial pumps they need for their specific applications. Our extensive selection of commercial pump products includes both centrifugal pumps (ANSI process, submersible, turbine, self-priming, and others) and positive displacement pumps (internal rotary gear, external rotary gear, air-operated diaphragm, metering, and others).
We are incredibly proud to partner with world-class industrial pump manufacturers such as Viking Pump, Warren Rupp, Pulsafeeder, and others, but Arroyo is more than just a pump supplier. We have mechanical and chemical engineers on staff who can offer expert assistance and custom solutions for both simple and complex problems across a variety of processing applications. Additionally, we can custom design and engineer industrial pump systems, complete with couplings, motors, valves, and controls. These package systems allow us to offer customers a complete turnkey solution to their processing needs, and can be skid-mounted for easy transport and implementation into an existing system. Additionally, our industrial pump installation is always performed by skilled professionals.
Mixing Equipment, Industrial Gear Boxes, Industrial Electric Motors, Pump Strainers & More – Arroyo is Your Trusted Source for Process Equipment & Expert Industrial Pump Repair & Service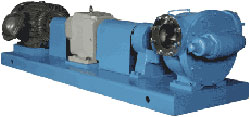 As a manufacturers' representative and distributor of industrial products and services, Arroyo offers many other types of processing equipment, including everything from industrial gear boxes and pump strainers to industrial electric motors and drives, mixing equipment, and more.
In addition to these items,  Arroyo also offers commercial pump products, turnkey package systems, and 24/7 industrial pump repair service for operations located in Miami, Jacksonville, Orlando, Tampa, Tallahassee, and other Florida metro areas. We understand that any downtime could mean significant losses for your company, so we employ a network of factory-trained and certified technicians who can respond to your call any time of day or night, and expertly repair virtually all brands of industrial pumps and other processing equipment.
Our top-of-the-line products, along with our exceptional support, experience, and engineering, have garnered us preferred vendor status with many major corporations and ranking in the 2011 Inc. 500 | 5000 List. Contact Arroyo today and let us help you find the right equipment for your processing applications.