Toyo Pump Products for Processing Operations in the US, Central America, South America, and Beyond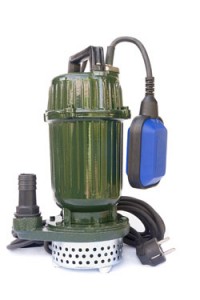 A Toyo pump could be an ideal choice for many different companies, particularly those in the mining, chemical, or petroleum industries. Toyo Pumps North America, one of the most distinguished industrial pump manufacturers and considered an industry leader in slurry pump solutions, is well known for its line of reliable, innovative pumps. If you want to find an excellent selection of Toyo pump products, then turn to Arroyo Process Equipment. Since 1968, we've provided companies with high-quality products and outstanding customer support with a goal of making their operations as efficient as possible. Our staff is highly knowledgeable of all the Toyo pump products we distribute, and we'll be glad to help identify and explain which Toyo pump would be ideal for your operation.
Toyo Pump From Arroyo Process Equipment
We feature a wide variety of submersible and vertical cantilever pumps from Toyo, including:
Submersible DP series pumps – Billed as the most rugged submersible slurry pumps on the market today, they're capable of pumping solid concentrations of up to 70 percent by weight
Submersible DL series pumps – Ideal for portable pumping needs and capable of pumping up to 20 percent solids by weight
Cantilever DC series pumps – Feature a heavy-duty shaft/bearing configuration and the renowned Toyo agitator attached directly to the pump shaft
Cantilever DEC series pumps – Feature a high chrome recessed impeller that provides unobstructed passage through the pump casing, which allows for solids to pass through without the threat of clogging
And more
Contact us today to order any of the Toyo pump products we offer. We also provide an outstanding selection of Viking pump and Sharpe mixer products. Arroyo, a proud woman- and Hispanic-owned business, serves facilities in the United States, South America, Central America, and everyone worldwide.