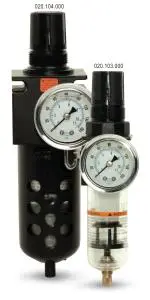 Warren Rupp in Georgia, North Carolina, South Carolina, Tobago, Virgin Islands & Other Areas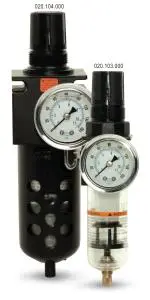 The Southeastern United States and neighboring nations in the Caribbean and Gulf of Mexico have come to rely upon Warren Rupp and other top makers of drives systems and pumps for their fluid processing operations. Warren Rupp has been around for a half century and established itself as one of the best equipment manufacturers for the fluid processing industry. Likewise, Arroyo Process Equipment has 50 years' experience providing installation, maintenance, and repair services for Warren Rupp vane pumps and other popular and commonly used pump types.
Get Custom, Turnkey Warren Rupp Pump Design and Installation
Whether you need vane pumps or other types of industrial pumps made by top brands, a highly-experienced team of professionals is available to design, install, and maintain your pumping system. Arroyo Process Equipment has a team of highly-trained mechanical and chemical engineers who can visit your worksite and come up with ideal solutions for your fluid pumping issues. Our experts offer:
24-hour maintenance and emergency repair services
Gearboxes and motors
Parts selection and cross-reference assistance
Skid-mounted, turnkey custom pump designs and installations
Strainers and mixers
After assessing your needs, our team of fluid pumping system experts will design and install the best possible pumping system for the job. We also provide around-the-clock emergency repairs and maintenance when needed to ensure your job site stays active.
Contact Us for Free Estimates on Warren Rupp Equipment & More
No matter the type of material you need moving on your job site, Arroyo Process Equipment has the skills, experience, and expertise required to ensure your processing operations are top-notch. Arroyo Process Equipment is a Hispanic- and woman-owned business with a team of highly experienced and certified professionals available for service 24 hours a day, every day of the year at our various locations. Please feel free to contact us for estimates on installing vane pumps and others by top makers like Warren Rupp in Georgia, North Carolina, South Carolina, Tobago, Virgin Islands, and other areas.