Crane Pumps for Processing Operations throughout the United States and Beyond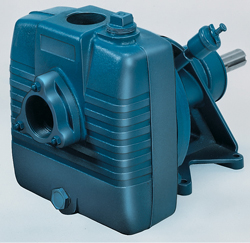 Crane Pumps & Systems is one of the world's leading manufacturers of industrial pumps and pumping products, and is well known for producing high-quality, reliable pumping equipment. Crane pump products are visible at virtually any facility where fluid handling is necessary. If you want to purchase pump products bearing the Crane name for your processing operation in the United States, South America, Central America, or beyond, then the place to turn is Arroyo Process Equipment. Since 1968, Arroyo has provided exceptional products and services to businesses in wastewater treatment, sewage, petroleum, distilling, mining, and many other industries. We've earned a solid reputation for our outstanding customer support, experience, and engineering excellence, and for the outstanding products we provide, which include a complete line of Crane pumps.
Crane Pumps From Arroyo Process Equipment
From end suction pumps and submersible pumps to split case pumps and self-priming pumps, you can find a pump for virtually any application among our outstanding selection of Crane pumps. We offer pump products from the entire Crane family, which includes:
In addition to pumps, we offer an outstanding selection of other products for industrial operations. We distribute mixing equipment, strainers, gear boxes, and more from highly reputable manufacturers like Sharpe, Warren Rupp, Viking, and Hansen.
Contact us today if you would like to purchase Crane pumps for your processing operation. Arroyo, a woman- and Hispanic-owned business, proudly distributes quality pumps and other products to processing operations in the US, Central America, South America, and beyond.