Viking Pump Products for Processing Operations in US, South America, Central America, and Beyond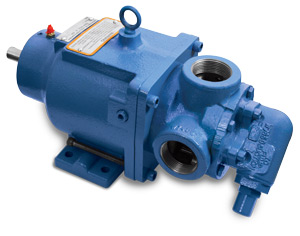 If you need a Viking pump for your processing operation in the United States, South America, or Central America, turn to the industrial pump experts at Arroyo Processing Equipment. We offer a wide range of internal rotary gear pumps, external rotary gear pumps, mag drive pumps, and lobe pumps from industry leader Viking Pump, Inc., and we have the knowledge and expertise to help you determine the type of pump that would be best for specific applications in your operation. Since 1968, we've provided high-quality products and services to companies across the globe, and we are, unquestionably, distributors you can count on for quick solutions.
Our selection of Vikings pumps includes:
Universal seal internal gear pumps
Heavy duty internal gear pumps
High speed contact internal gear pumps
General purpose internal gear pumps
Universal mag drive internal gear pumps
Spur gear mag drive external gear pumps
CMD composite mag drive external gear pumps
RL industrial lobe pumps
And more
Viking Pump From Arroyo Process Equipment
Additionally, we offer many other Viking Pump products, including lid-ease basket strainers, in-line and off-set parallel gear boxes, and more.
If you would like to learn more about our selection of Viking Pump products, contact us today. We also feature an excellent selection of Toyo pump and Warren Rupp pump products, as well as Sharpe mixer options and much more. Arroyo, a proud woman- and Hispanic-owned business, serves processing operations throughout the US, South America, and Central America.