Barnes Pumps for Processing Operations throughout the US, Central America, South America, and Beyond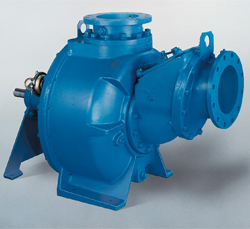 Barnes pumps can be an ideal choice for many companies, especially those in sewage, wastewater, or a similar industry. These innovative, high-performance pumps are part of the family product line of Crane Pumps & Systems, which produces quality, reliable pumps and pumping products that are found in operations throughout the entire world. If you want to find an excellent selection of Barnes pumps, then the place to turn is Arroyo Process Equipment. We have distributed quality industrial pumps and parts to processing operations throughout the United States, South America, and Central America since 1968, and our goal is to provide our customers with cost-effective solutions that help keep their operations running as smoothly and as efficiently as possible.
Barnes Pumps for Processing Operations From Arroyo
Some of the Barnes pumps we offer include:
Frame-mounted and close-coupled self priming pumps
Frame-mounted and close-coupled end suction pumps
Solids handling industrial submersible pumps
And more
Additionally, we offer other lines of Crane pumps, including Prosser pumps, Crown pumps, and Weinman pumps. So, whether it's an industrial submersible pump, end suction ANSI process pump, or a regenerative turbine pump, Arroyo can provide you with what you need for your facility.
If you would like to learn more about any of the pumps or other products we distribute, or if you would like to purchase Barnes pumps for your facility, contact us today. Arroyo, a proud woman- and Hispanic-owned business, distributes products to facilities in the US, South America, and Central America.