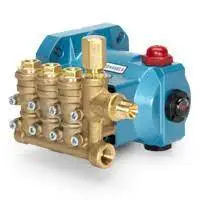 Cat Pumps for Florida, Georgia, Puerto Rico, the Dominican Republic and the Caribbean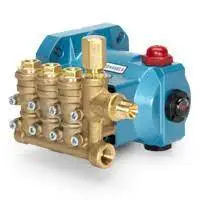 Cat Pumps has been producing some of the highest quality and most dependable pumps in the world for over 50 years. The positive displacement and centrifugal pumps that are manufactured by Cats Pumps cover the needs and requirements of industries such as food and beverage processing, mining, petrochemicals, construction and more. Arroyo Process Equipment and is one of the leading Cat Pump distributors and where to go to find the most complete selection of Cat Pumps products.
Cat Pumps manufactures the following centrifugal pumps, PD pumps and other types of pumps:
Over 100 plunger pump models with psi ranges from 100 to 10,000
Piston pump models that are recognized as the longest lasting pumps in the industry.
Chemical pump equipment that is ideal for processing fluids with pH levels between 5 and 9
Multistage centrifugal pumps, which are engineered for booster, hot water and other applications
Submersible sump pump models with 3/8" maximum solid handling
End suction pump models for low pressure processing of high volume liquids
Cat Pumps From Arroyo Process Equipment
Arroyo Process Equipment has an extensive selection of pumps from Cat and other top pump manufacturers, and the service and technical support available at Arroyo Process Equipment is second to none. Our in-house chemical and mechanical engineers provide recommendations on plunger pump and other equipment by considering factors such as project specifications, pump location, fluid composition and more. They also design and create single and multiple pump package systems complete with pumps, mixers and other components to offer turnkey pump solutions.
Thousands of replacement parts for processing equipment repair and maintenance services are available at Arroyo Process Equipment. We staff our parts department with specialists who are able to process orders quickly and efficiently. They often cross-reference manufacturer parts with compatible parts for in-house service department personnel who are looking to reduce service related pump costs at processing operations in Florida, Georgia, Puerto Rico, the Dominican Republic and the Caribbean. Contact us today for more information on high quality plunger pump products and other pump equipment from Cat Pumps.