Hansen Gearbox for Georgia, Puerto Rico, the Dominican Republic & the Caribbean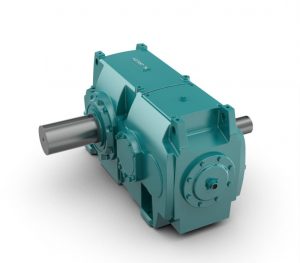 Hansen gearbox products are designed for use with agitators, mixers, pumps and other processing components. A Hansen gearbox that is used for mixer and agitator applications can provide solutions such as leak-free operation, a variety of speed options, an ability to withstand corrosive fluids and more. It will also be oil tight, feature low levels of noise and vibration and have long-lasting bearings when used in water treatment and other types of processing facilities. There are two categories of Hansen gearboxes – P4 Single Stage Units and P4 Multistage Units. There are 4 sizes of single stage units with parallel horizontal configuration.
Hansen Gearbox From Arroyo Process Equipment
The features of the P4 Multistage Units offer the following benefits and more:
Stronger shaft support for aerators, mixers and other equipment
Cost-effective gearbox solution
Quick and easy customization
Short delivery times
Lower noise and vibration
Easy to mount and install
Maintenance and repair service on Hansen gearbox products can be done on the spot, and inspection is possible without draining oil. In addition, the gearbox has smooth surfaces that don't have any dirt collecting cavities.
At Arroyo Process Equipment, our team of mechanical and chemical engineers are renowned in the industry for the custom package systems they create and design. Using a mix of equipment such as Sharpe mixers, Toyo pumps, Hansen gearboxes and other components, they have the expertise and knowledge to select and match different types of equipment to create a turnkey pump solution for any industrial fluid processing operation. Single and multi-pump package systems can be skid mounted and shipped for use as a new system or added to existing processing systems in Georgia, Puerto Rico, the Dominican Republic & the Caribbean. Contact an Arroyo Process Equipment specialist today for pricing on Sharpe Mixers, gearboxes or to request a package system quote.