Industrial Process Equipment for Operations in the United States and Beyond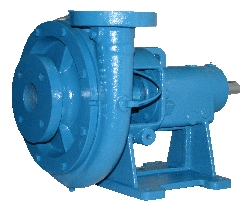 For quality industrial process equipment, you can depend on Arroyo Process Equipment. We offer an outstanding selection of positive displacement pumps, centrifugal pumps, mixers, gear boxes, and more to industrial operations in the United States, South America, Central America, and beyond. We only distribute well-crafted products from top-rated manufacturers, so you can rest assured that any equipment you purchase from us will be durable and reliable while helping you to maintain efficient production at your operation.
Industrial Process Equipment From Arroyo Process Equipment
Our inventory of industrial process equipment includes:
ANSI process pumps
Air operated diaphragm pumps
Self priming pumps
And more
Top entry mixers
Side entry mixers
Portable mixers
And more
Gear boxes:
Motors and Drives:
Electric motors
Variable speed drives
Pump Strainers:
At Arroyo, we consider ourselves more than just distributors of high-quality process equipment. We are also solutions providers, and we take pride in our ability to help our customers find solutions to the most complex problems in their operations. Our company representatives have expertise across a wide range of industries, including citrus, phosphate, water treatment, and petroleum, and we can help you identify the proper type of equipment for a wide variety of applications.
Contact us today to learn more about any of our outstanding industrial process equipment. Arroyo, a woman- and Hispanic-owned company, proudly serves industrial operations throughout the US, South America, Central America, and beyond.