Prosser for Florida, Georgia, Puerto Rico, the Dominican Republic & the Caribbean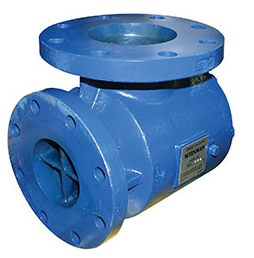 Prosser and Deming pumps are two of the trusted Crane Pumps & Systems dewatering and sump pump brands available at Arroyo Process Equipment. We're the family owned and operated Authorized Distributor of processing equipment from dozens of well-respected manufacturers in the industry including Crane Pumps & Systems, Viking Pump, Grundfos, Phantom Pumps, Hevvy Pumps, Hayward Gordon, Baldor, Falk and more.
Rugged and dependable Prosser dewatering pumps are often used for flood control, construction site dewatering, mining, water treatment and other applications. Our Centrifugal Pump Line features more than 130 Prosser models with benefits and characteristics such as the following and more:
Slim-line Prosser designs make them ideal for tight spaces
Pumps are light-weight and submersible
Foot valves, suction hoses and priming are not required
Pumps can run dry without damage for acceptable periods of time
Impellers are resistant to abrasive fluids
Head ranges include up to 240'and flows up to 1400 GPM
Prosser in Florida From Arroyo Process Equipment
Optional Prosser pump features include liquid level controls, adapter kits, watertight control enclosures and more. Prosser replacement parts and accessories such as mushroom and sludge strainers, pump control panels, and protection kits are in-stock or available by special order at the Arroyo Process Equipment Parts Department.
Low-maintenance Deming pumps in our centrifugal line include frame mounted and close coupled end suction pumps, horizontal split-case pumps, column and non-clog vertical sump pumps, demersible solids handling pumps, inline ANSI pumps, and more are used in a variety of industrial applications.
The pump specialists and application engineers at Arroyo Process Equipment are renowned experts with the knowledge and experience that processors in Florida, Georgia, Puerto Rico, the Dominican Republic and throughout the rest of the Caribbean can rely on for everything from technical data and support on pumps, mixers, gearboxes and other specialty processing equipment to Prosser pump selection assistance, custom designed and built pump package systems, and more. To learn more about partnering with Arroyo Process Equipment for all your fluid handling equipment and replacement part needs or to request Prosser or Deming pumps quotes, contact us today. We look forward to serving you.