PumpWorks in Florida, Georgia, Puerto Rico, the Dominican Republic & the Caribbean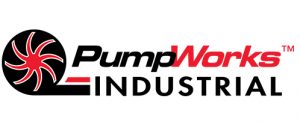 Arroyo Process Equipment is the fluid processing supplier that industrial organizations have trusted and relied on for all of the pumps, mixers, gearboxes and other specialty equipment needed for their operations since 1968. We proudly represent and distribute equipment from Viking Pump, Wright Flow Technologies, PumpWorks, Sharpe Mixers, Eaton Hayward Filtration and many other top manufacturers in the industry.
PumpWorks International is a top manufacturer of pumps that are ideal for countless applications in industries such as oil and gas refining and processing, mining, fuel transfer, pulp and paper processing, water treatment, and more. Industry professionals often choose a PumpWorks pump because the company has earned a great reputation in the following areas:
Advanced Pump Design
Attention to Detail
Excellent Craftsmanship
High Quality Products
Competitive Prices
Fabrication, Testing and Packaging Completed in the US
PumpWorks From Arroyo Process Equipment
All PumpWorks pump components are manufactured in the United States. Pump manufacturing takes place in the company's 35,000 square foot facility located in Houston, Texas. Arroyo Process Equipment offers the full PumpWorks Industrial line of ANSI pumps including PWA horizontal, PWA-LF low flow, PWA-IN in-line and PWA-SP self-priming industrial process pump models as well as the entire PumpWorks 610 line of pumps, which includes vertical process pumps, single stage BB1 pumps, vertical turbine pumps and other PumpWorks 610 pumps.
Our processing equipment specialists at Arroyo Process Equipment are always available to help customers select the best PumpWorks pump and other equipment for their specific processing applications in Florida, Georgia, Puerto Rico, the Dominican Republic and the Caribbean. We have a team of chemical and mechanical engineers on staff that can match mixing and filtration equipment, electric motors, controls and more to processing operation specifications and requirements. Our engineers can also create complete turnkey pump package systems with all pumps and system components and have them skid mounted for quick and efficient shipping. Contact a courteous and knowledgeable associate at Arroyo Process Equipment today with product questions or to request quotes on PumpWorks pumps or complete package systems.