Wastewater Treatment Pump for those in the US, Central America, South America & Surrounding Regions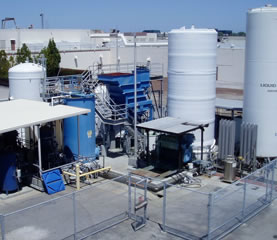 Commercial, agricultural and industrial organizations, large and small, have a need for water treatment services. Adding a industrial-strength treatment pump allows you to contain your waste water and insures you keep your clean water safe from contaminants.
Industrial water pumps are not all alike. Here at Arroyo Process Equipment, we can offer the right wastewater treatment pump for your particular situation. Whether you operate a plant that produces hazardous waste in the manufacturing process, or you operate a farm with a large amount of natural waste, we can help you choose the right pump and give you a quote on the installation. If you already have a wastewater treatment pump, we offer repair and maintenance services to keep it up and running smoothly.
Arroyo offers a large selection of products for every need
We use only quality products and equipment
Our knowledgeable employees will help you every step of the way
It's easy to request a quote online
We offer installation, maintenance and repair services
Contact us for more information about our industrial water pumps or if you want one of our installation or repair experts to provide a quote for your job.