Wright Flow Pumps for Florida, Georgia, Puerto Rico, the Dominican Republic & the Caribbean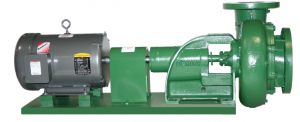 Arroyo Process Equipment is the fluid handling equipment supplier with the greatest selection of pumps, filters, strainers and more that meet and/or exceed FDA, EHEDG, CE, ATEX and other governmental agency and association standards and requirements. Rotary lobe Wright Flow pumps, Sandpiper metallic AODD pump models, Scott Turbon laboratory mixers and other sanitary processing equipment in our Arroyo Process Equipment product lines are used every day at food and beverage, personal care, dairy, and pharmaceutical processing and manufacturing facilities around the world.
Wright Flow Pumps From Arroyo Process Equipment
Wright Flow Technologies is renowned in the industry for providing hygienic processing solutions to processors for more 30 years. Our Arroyo Process Equipment Positive Displacement Pump Line features exceptional rotary lobe and circumferential piston Wright Flow pumps including the following and more:
Revolution Series CIP hybrid circumferential piston and lobe pumps
Modular designed Sterilobe Series pumps with DIN 24960 seal housing
Classic+ MultiPump Series models featuring stainless steel tri-lobe designs
Ultra-hygienic Concept SQ Series pumps that handle fluids gently
rtp Series models specially designed for road tanker applications
Revolution Series models have unique design features such as front loading seals and simple access for rotor clearance setting, which allow for quick and efficient maintenance. Certifications for Revolution Series Wright Flow pumps include A3, EHEDG, EX and CE. The Stainless bearing retainers and foot often make Revolution 150-1300 models the ideal clean-in-place pumps for hygienic operations.
Sandpiper is the leading AODD pump manufacturer with a variety of models which also meet the requirements of many sanitary processing applications. Premium FDA Series Sandpiper AODD pump equipment often used in the food processing industry includes SSA2 Metallic, SET1 Metallic, SET2 Metallic and other Metallic Series models featuring leak detection, 302/304 Stainless Steel and electro-polished 316 components.
Our renowned team of chemical and mechanical engineers at Arroyo Process Equipment can help processors in Florida, Georgia, Puerto Rico, the Dominican Republic and throughout the Caribbean choose the Wright Flow pumps in our line that match processing operation specifications. Our team also designs and creates rotary pumps, AODD pumps and/or other pumps package systems complete with mixers, gearboxes and other components. Contact us today for more information.