Acid Pump for Florida, Georgia, Puerto Rico, the Dominican Republic & the Caribbean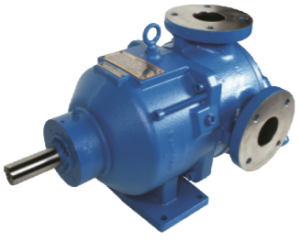 Industrial fluid processing operations that handle hydrochloric acid, sulfuric acid and/or other caustic agents typically require an acid pump that's designed and manufactured with materials of construction that are resistant to corrosive substances and able to withstand high temperatures. Arroyo Process Equipment is a fluid handling supplier with an unparalleled pump selection from the top manufacturers in the industry. Over the past 50 years, our family owned and operated company has supplied thousands of processors with exceptional fluid handling equipment. Our product lines include everything from pumps and mixers to gearboxes, motors, drives and more. Our Positive Displacement and Centrifugal Pump lines have hundreds of acid pump, sanitary lobe pump, AODD pump, fuel oil pump and other pump models to cover nearly every type of industrial fluid processing application.
Acid Pump Equipment from Arroyo Process Equipment
Acid pump equipment in our Arroyo Process Equipment pump lines includes the following and more:
Peerless Pump Taber Series pumps
Viking Pump 8127A Series and LVP Series models
Pulsafeeder PULSAtron pumps
Liquiflo POLY-Guard gear pumps
Grundfos DME Series digital dosing pumps
Dorr-Oliver Olivite OB-1 centrifugal pumps
Taber Series Peerless Pump models are often the acid pumps of choice for industrial applications such as chemical transfer and processing, mining, and waste water treatment. Acid pump models in the Taber Line include single and two stage vertical sumps with heads up to 600', capacities to 4,000 GPM and ranges from 75 to 200 horsepower. Peerless fire protection, agricultural and fuel oil pump equipment is also available at Arroyo Process Equipment.
Pump selection assistance from our Arroyo Process Equipment team of chemical and electrical engineers is available to processing professionals in Florida, Georgia, Puerto Rico, the Dominican Republic and other islands in the Caribbean. Our application engineers carefully match acid pump and/or other equipment in our lines with your processing operation specifications and requirements before making recommendations. Contact a pump expert at Arroyo Process Equipment today for more information or to request quotes. While speaking to one of our pump experts, ask about our unrivaled turnkey solutions, which come complete with pumps, motors, drives and more.