Air Operated Diaphragm Pump Products for Processing Operations Worldwide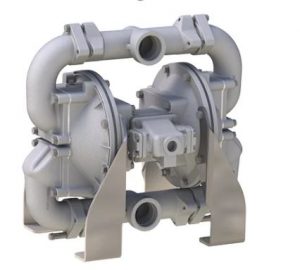 If moving solids makes up a large part of your processing operation, you likely require air operated diaphragm pump products that are expertly manufactured and engineered to your exact specifications. Whether you're handling slurry, sand, sewage, or any other fluid with solids, Arroyo Processing Equipment, Inc. has the pumps to meet your needs.
Arroyo is a Hispanic- and woman-owned company, and we offer many different types of pumps that can handle a variety of applications. Our products come from some of the world's leading manufacturers, including Viking Pump, Warren Rupp/Sandpiper, Pulsafeeder, and others.
Air Operated Diaphragm Pump Products From Arroyo Process Equipment
Our selection of air operated pumps includes:
Single diaphragm
Double diaphragm
Bellows
Single acting
Double acting
And others
Since 1968, Arroyo has built a reputation for providing superior support, experience, and engineering in many different types of processing applications, as well as for providing the equipment necessary for those applications. From industrial submersible pumps, side entry mixer products, and other types of industrial mixer products, to gear boxes and strainers, we are sure to have exactly what you need to get the job done. Additionally, we employ several highly experienced mechanical and chemical engineers who can provide custom solutions to your most difficult processing problems.
To learn more about our selection of air operated diaphragm pump products, or any of our other processing equipment, including a slurry pump, ANSI process pump, or any other centrifugal pump, contact Arroyo today.