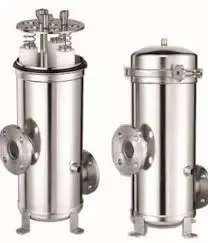 Cartridge Filter for The US, Puerto Rico, the Dominican Republic & the Caribbean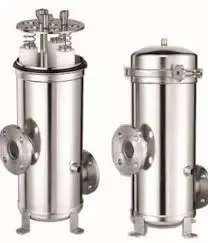 Most fluid processing applications require a cartridge filter, strainer or some other type of filtration equipment to remove unwanted byproducts or other substances. Arroyo Process Equipment is the fluid handling supplier with cartridge filters and everything else processors need, from pumps and motors to mixers and filters that are made by the best manufacturers in the world. Since 1968, we have been the go-to-source of industry professionals for the quality of our products and our expert services. We are the perfect company for those who are seeking a Y Strainer, Hydraulic Filter Element, Bag Filter, Cartridge Filter and other filtration equipment from processing equipment manufacturers such as Eaton Filtration, Hayward Industrial Products, Banjo Liquid Handling Products and others.
Cartridge Filter From Arroyo Process Equipment
The comprehensive filtration solutions available at Arroyo Process Equipment include cartridge filters from Eaton, which are designed for food and beverage, chemical, oil and gas, water treatment and other industrial applications. Eaton cartridge filter products include the following and more:
PS, PF, and H Air Series BECO MEMBRAN membrane cartridge filters
AG, CP, EE, GG, HF, HP and HT Series LOPPLEAT pleated cartridges
LOFTREX, LOFTOP, LOFCLEAN, LOFMET, LOFSORB, LOFWIND depth filter cartridges
LOFMEM W Series and LOFMAN T Series membrane filter cartridges
Our exceptional Y Strainer, T Strainer, Mini T Strainer and LSQ Strainer Series of Banjo line strainers cover a variety of low pressure industrial applications, while our Hayward Gordon filtration equipment includes automatic self-cleaning strainers, liquid filtration systems and manual strainers such as the Simplex Basket Strainer, Duplex Strainer and Y Strainer models.
The Arroyo Process Equipment chemical and mechanical application engineers help fluid processors determine which type of filtration system is best for their overall processing needs. They also design turnkey pump systems that can come complete with a pump, mixer, cartridge filter system, motors, drives and nearly any other components you may need at your facility. These systems can be skid mounted and shipped to facilities in Florida, Georgia, the Bahamas, Puerto Rico, the Dominican Republic, the Caribbean and elsewhere. Contact us today with filtration system questions or to request a quote.