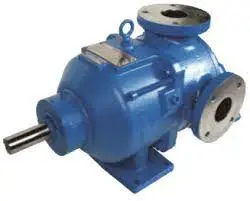 Chemical Pump for Florida, Georgia & Beyond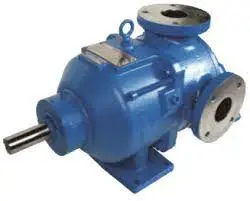 Chemical processing industry professionals rely on the expertise of the Arroyo Process Equipment team when they need a chemical pump for a new processing operation or need to replace an inline pump at an existing facility or job site. We are a family owned and operated business that has provided the fluid handling industry with the best quality products, services and technical support since 1968.
A chemical pump is a centrifugal or positive displacement pump that is designed to handle abrasive, corrosive and/or caustic fluids. Arroyo Process Equipment has an exceptional selection of chemical pump equipment from the top pump manufacturers in the industry in both our PD and centrifugal pump lines. Centrifugal pumps that are ideal for chemical processing applications include Burks Pumps, Griswold and Weinman end suction pumps, Phantom Pumps self priming pumps, Plad vertical inline centrifugal pumps, Grundfos multistage inline pump equipment and more. Our PD pump line features high quality chemical pumps such as the following:
Wright Flow Technology circumferential piston pumps
Wright Flow Technology rotary lobe pumps
Viking Pump universal mag drive pumps
Sandpiper air operated diaphragm pumps
Pulsafeeder chemical metering pumps
Corken sliding vane pumps
Florida Chemical Pump From Arroyo Process Equipment
Selecting the right chemical pump for particular applications is extremely important because corrosion resistance, fluid containment abilities and other critical factors are not the same on all pumps. Our team of chemical and mechanical engineers at Arroyo Process Equipment offer product support and pump selection assistance. We will always carefully consider factors such as pressure, fluid viscosity, temperature, pump running time, chemical makeup of fluids, inline pump location and more before making pump recommendations.
Arroyo Process Equipment also has mixing equipment, gearboxes, drives, motors and other specialty equipment that is needed in chemical processing lines, and we have a parts department with a complete inventory of parts and accessories for all of our chemical pump and other processing equipment. Our parts department specialists can you help determine the correct replacement parts needed for equipment repairs and have them shipped out quickly to facilities in Florida, Georgia and beyond. Contact us today for more information on chemical inline pump models.