Chemical Pump in Georgia, the Bahamas, Haiti, Cayman Islands, Turks and Caicos & the Virgin Islands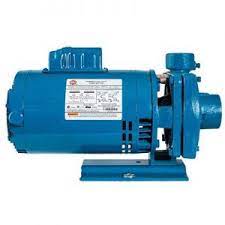 Chemical pump procurement is easier when you partner with the experts at Arroyo Process Equipment. Our knowledgeable pump specialists are always available to help you select a high quality pump that meets the specifications and requirements of your fluid processing operation.
Arroyo Process Equipment is the trusted source for fluid processing equipment and support. When you need an industrial high pressure pump, we have the best selection of brand name pumps to process, transport and transfer chemicals, solvents and other fluids in industrial applications such as the following and more:
Refineries
General chemical processing
Pharmaceuticals
Oil and petroleum
Food and beverage processing
Paper and pulp manufacturing
Chemical Pump From Arroyo Process Equipment
We also have a staff of mechanical and chemical engineers that can determine which chemical pump will offer the best results for your operation based on the types of liquids being processed, required flow rates, pump location and other factors. Some applications require an industrial high pressure pump, while others require a low pressure pump. A chemical metering pump is often used in water treatment applications or in food and pharmaceutical processing applications that require precise liquid measurements.
Arroyo Process Equipment can also supply the other equipment you need for your processing operation such as mixers, gear boxes, electric motors and more. Our parts department carries a full inventory of the manufacturer replacement parts your service department requires for repair and maintenance on your chemical pump or other processing equipment, and we carry a full line of pumps and replacement parts from Phantom Pumps that are compatible and interchangeable with most pump brands. The quality products from Phantom Pumps will help reduce your chemical pump related costs at your fluid processing operations in Georgia, the Bahamas, Haiti, Cayman Islands, Turks and Caicos, the Virgin Islands and beyond, while still providing the excellent results you demand. Contact us today for more information on compatible products or to request a quote.