Commercial High Pressure Pump in Florida, Puerto Rico, the Dominican Republic & the Caribbean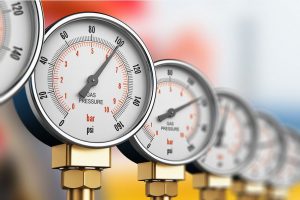 A commercial high pressure pump is used for many applications in processing industries in Cuba, Tobago, Jamaica and Trinidad. With so many different types of pumps available in the market, choosing a commercial high pressure pump that is compatible and the best choice for your particular application can often be overwhelming. The experts at Arroyo Process Equipment are always on hand to help determine which pump will deliver the best performance for any type of industrial processing. We represent and distribute the highest quality products and provide superior services. Our equipment lines from top manufacturers include pumps, motors, drives, mixing equipment and more. Our parts department carries replacement parts for anything from a hydraulic pump repair to replacing broken meters or controls.
Arroyo Process Equipment was founded over 45 years ago by Frank Arroyo Sr. As an engineer himself; he understands the importance of having engineers on board to help customers find the best solutions for their individual needs. Our staff includes an in-house team of mechanical and chemical engineers. They provide invaluable service to customers including evaluating application needs and suggesting products that will produce the desired results and that are also cost-effective.
Commercial High Pressure Pump From Arroyo Process Equipment
Customers are often looking for a package system of products for their specific industrial needs. Package systems include a number of components such as the following:
Pump
Couplings
Motors
Valves
Controls
Strainers
Our engineers can design and customize any package system including a single industrial pump system or a complex system with multiple pumps.
Arroyo Process Equipment is also known for the large selection of replacement parts we offer. Customers in Florida, Puerto Rico, the Dominican Republic and the Caribbean rely on our experienced parts experts to figure out what part is needed for a hydraulic pump repair and to get it shipped out quickly. Contact us today for commercial high pressure pump replacement parts.