Diaphragm Pumps in Florida, Puerto Rico, the Dominican Republic & the Caribbean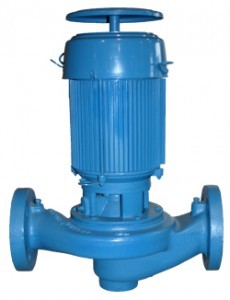 Diaphragm pumps are positive displacement pumps that use diaphragms to move fluids. The diaphragms themselves can be made out of a variety of materials including rubber, Teflon or a flexible plastic material. The fluid is moved as the diaphragm is flexed in or out.
Diaphragm Pumps From Arroyo Process Equipment
There are some valuable characteristics to diaphragm pumps. They include:
High efficiency
Self-priming capabilities
Dry-running capabilities
Suitable for highly viscous liquids
Another benefit of diaphragm pumps is that they have no moving parts in their airstreams. This allows them to be utilized without adding lubricants in contact with the air. This allows for clean compressed air. At Arroyo Process Equipment, we offer a wide range of diaphragm pumps and air pump repair services.
Arroyo Process Equipment has been representing some of the best, most respected brand names in pumps and processing equipment since 1968. You'll find names like Viking Pump, Warren Rupp, Pulsafeeder and more. Today, the company is Hispanic and women-owned with locations in Clearwater, Jacksonville, and Bartow, Florida and the Dominican Republic. We serve the citrus and agricultural industries, water treatment plants, manufacturing facilities and more. When you need diaphragm or other type or positive displacement pump or air pump repair, you can count on the professionals at Arroyo Process Equipment to assist you quickly.
Not only does Arroyo supply pumps and pump repair service, we have both mechanical and chemical engineers on staff. Our team offers expert assistance and custom solutions for both simple projects and complex problems. We offer well-respected products and complete turnkey solutions including complete installation services. No matter what your project involves, we can assist you at Arroyo Process Equipment.
Contact our professionals today and let's discuss your project needs. Discover why more and more companies are turning to Arroyo for their pump and process equipment needs.