End Suction Pump Products for Processing Operations in the United States & Beyond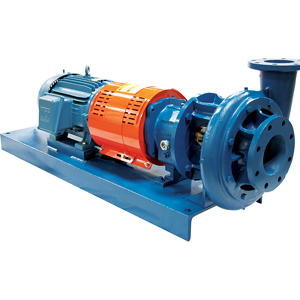 If you need a durable end suction pump that your facility can rely on, then turn to the industrial pump experts at Arroyo Process Equipment. We have an outstanding selection of centrifugal pumps, including end suction pumps from Weinman, Deming, Griswold Pump, and other reputable industrial pump manufacturers, and we have the knowledge and expertise to help you identify the proper pumps for your business. Since 1968, Arroyo has distributed high-performance industrial pumps and other products to processing operations in the US, Central America, South America, and many other locations throughout the world. We've earned a reputation as being a solutions provider for our customers, helping provide custom solutions for difficult applications through exceptional support, experience, and engineering. Whether your company moves chemicals, juice, wastewater, or other fluids, we're confident you can find the industrial pumps you need for your specific application.
End Suction Pump From Arroyo Process Equipment
In addition to an end suction pump, we offer these centrifugal pumps:
ANSI process pump
Submersible pump
Self priming pump
Split case pump
And many more
We also have an outstanding selection of PD pumps, with options that include internal and external rotary gear pumps and air operated diaphragm pumps. Additionally, you can count on Arroyo for several other industrial products, such as mixers and gear boxes.
Contact us if you would like to purchase an end suction pump or any other industrial pump for your facility. Arroyo, a proud woman- and Hispanic-owned business, distributes equipment to companies in the United States, South America, Central America, and all other locations throughout the world.