Gearbox Repair Service for Processing Operations in Orlando and Throughout Florida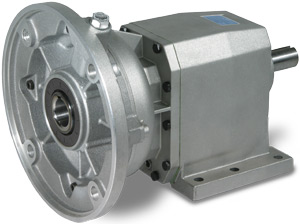 When you need prompt gearbox repair service at your processing operation in Florida and want it performed by highly qualified technicians, turn to Arroyo Process Equipment. We are a proud woman- and Hispanic-owned business that has built a reputation for superior support, experience, and engineering by offering high-quality products and services to processing operations worldwide for more than 40 years. Our factory-trained and -certified technicians have the knowledge and expertise to get your chemical process equipment back running smoothly, and we work hard to keep downtime at your facility to an absolute minimum. We can perform maintenance and repairs on many types of gearboxes and reducers, including inline, offset, helical, right angle, and parallel, and facilities in Miami, Orlando, Tampa, Jacksonville, and others throughout Florida can count on us at any time – we offer on-call emergency industrial gearbox repair 24 hours a day, 7 days a week.
Gearbox Repair Service From Arroyo Process Equipment
In addition to gearbox repair service, we offer maintenance and repair at facilities throughout Florida for a wide selection of other processing equipment, including:
ANSI process pumps, end suction pumps, magnetic drive pumps, and other centrifugal pumps
Internal rotary gear pumps, external rotary gear pumps, air operated diaphragm pumps, and other positive displacement pumps
Top entry mixers, high shear mixers, and other mixing equipment
VFD and VSD electric motors
Contact us today for more information on our gearbox repair service, pump repair service, mixer repair service, or any of our other products and services for processing facilities throughout Florida.