Gearbox Repair in Florida, Puerto Rico, the Dominican Republic & the Caribbean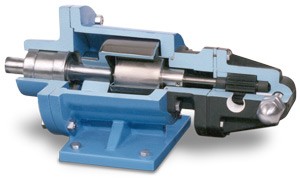 There are many times when a gearbox repair simply can't wait. When critical diaphragm pumps experience issues, minimizing downtime can be critical. If your company or organization uses process equipment, it is important that you find a central supplier that will be there when you need them. You want them to have the parts, service or equipment available quickly. That has been a part of the successful formula at Arroyo Process Equipment. We understand the important role a gearbox repair can play.
Gearbox Repair From Arroyo Process Equipment
Arroyo Process Equipment has been serving industrial, chemical, agricultural and water treatment clients since 1968. We serve a wide-range of process equipment needs including:
Diaphragm pumps
Centrifugal pumps
Positive displacement pumps
Self-priming pumps
Well-respected brand name equipment is just the start of our story. We have an experienced team of service personnel who are here to assist you, when there is a problem. Our on-staff chemical and mechanical engineers can help you select the appropriate combination of equipment for your application. They can even put together an entire process equipment package for you. For even more extensive service, ask about our complete turnkey services that include installation.
Even a large system can be brought to a halt when a gearbox repair is needed. Diaphragm pumps are efficient, but can also experience issues over time. Complicated process equipment systems are more prone to issues. These are all reasons you need to have the resources of a company like Arroyo Process Equipment available. The more familiar we become with your processes, the better we can serve you.
Contact us for a free quote or to learn more about gearbox repair in Florida. If you have been frustrated with your process equipment sales and service provider, find out why more and more companies and organizations are choosing Arroyo. Whether you need a simple gearbox repair or are looking to install a whole new system, we are here to assist you.