Industrial Centrifugal Pumps for Citrus & Other Processing Operations Throughout the Americas
If you're seeking industrial centrifugal pumps for your processing operation in the North America, Central America, South America, or Mexico, Arroyo Process Equipment, Inc., is your trusted source for expertly manufactured pumps. Whether your facility moves wastewater, juice, chemicals, or any other fluid, we are sure to have the centrifugal pumps you need for your specific application.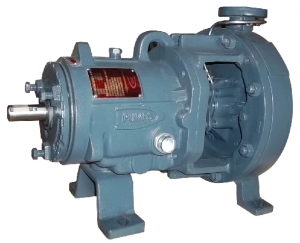 Since 1968, Arroyo has built a reputation for offering exceptional support, experience, and engineering to many different processing operations. Our highly trained mechanical and chemical engineers can assist you in selecting centrifugal pumps based on your fluid and capacity specifications, including flow rate, pressure, and viscosity.
Industrial Centrifugal Pumps From Arroyo Process Equipment
Arroyo's selection of industrial centrifugal pumps includes:
Double suction pumps
Self priming pump products
ANSI process pumps
Single stage pumps
Two-stage pumps
Multistage pumps
Vertical pumps
Horizontal pumps
And many more
Along with our centrifugal pumps, we offer many other types of industrial pumps, including positive displacement pump options, like rotary gear pump products (e.g. internal rotary pump and external rotary pump options), air operated diaphragm pumps, lobe pumps, peristaltic pumps, and others.
For more information about our industrial centrifugal pumps, pump components, or any of our other processing equipment, contact Arroyo today. We are a proud woman- and Hispanic-owned company, and were ranked in the 2011 Inc. 500 | 5000 list.