Gas Driven Pumps in Florida, Puerto Rico, the Dominican Republic & the Caribbean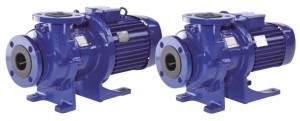 Gas driven pumps are an effective way to deliver a variety of thick cement-like substances like plaster, grout and stucco. Many times these rendering pumps are powerful enough to deliver this heavy material to work surfaces. When you are in search of gas driven pumps that will deliver, we've got you covered at Arroyo Process Equipment.
Gas Driven Pumps From Arroyo Process Equipment
Durable and reliable rendering pumps are just a part of the full line of pump, mixer, strainer and process equipment products we offer at Arroyo. We proudly serve a variety of industries:
Phosphate and mining
Agriculture and citrus
Wastewater treatment
Oil and petroleum
We have built our reputation and our business on brand name products and by taking care of our clients with world-class customer service that is second to none. While we certainly sell reliable parts, pumps and mixers, we also offer a variety of other valuable services. We repair and service the products we sell. We can put together a complete package engineered for your specific needs or we can provide complete turnkey services. Our turnkey services include your complete equipment purchase and our expert installation and engineering services. At Arroyo, we give you the options you need to successfully complete your project.
Our Florida and Dominican locations give us access to serve markets in not only North America, but Central and South America as well. Our customers include municipalities and governments, manufacturers, and those in agriculture. Our rendering pumps are used in a variety of applications like construction. If you are in need of gas driven pumps for any purpose, you can count on Arroyo.
Contact us and let's discuss your needs. If you prefer, you can get a free online quote for gas driven pumps today. Discover why more and more organizations in Florida, Puerto Rico, the Dominican Republic and the Caribbean who use process equipment are making Arroyo their supplier of choice. We would be proud to serve you.