Industrial Mixer for Those in Florida, Puerto Rico, the Dominican Republic & the Caribbean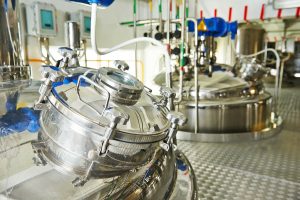 When a dairy, citrus or other processing application calls for an industrial mixer, Arroyo Process Equipment can supply quality equipment from the top industrial mixer manufacturers in the industry including Hayward Gordon, Sharpe Mixers and Hansen Transmissions brands. For over 45 years, Arroyo Process Equipment has been providing customers with the high quality equipment needed in daily processing operations throughout Jamaica, Trinidad, Tobago and Cuba. Whether they are in need of a commercial high pressure pump or simply a replacement part, industry professionals rely on us for our years of experience, customer support and engineering expertise.
Industrial Mixer in Puerto Rico From Arroyo Process Equipment
There are many options available when selecting an industrial mixer for your project. Each of the following types of mixers are designed for different specifications and needs:
Top Entry Mixers
Side Entry Mixers
Portable Mixers
In-Line Mixers
High Shear Mixers
Hydraulic Ram Mixers
Many customers come to us for assistance in choosing a mixer. At Arroyo Process Equipment, our staff of experienced and knowledgeable associates is extremely knowledgeable about the equipment in our product lines and happy to explain the benefits and specifications of each product that matches your application needs. Should you desire a package system including a commercial high pressure pump along with other components such as mixers, motors or gearboxes, our engineering team can design a package of products customized to match your individual specifications.
Proper maintenance of your equipment is the best way to keep your operation running smoothly. For companies in Florida, Puerto Rico, the Dominican Republic and the Caribbean with in-house maintenance service, you can count on Arroyo Process Equipment for a wide selection of parts and kits for an industrial mixer, centrifugal pump, positive displacement pump and other processing equipment. Contact one of our courteous associates now to help you in placing an order for the parts you need.