Motors for Florida, Georgia, Jamaica, Puerto Rico & Caribbean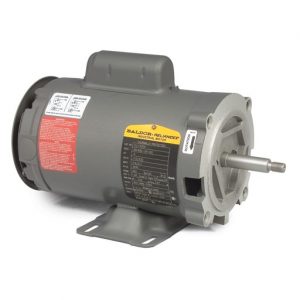 At Arroyo Process Equipment, we know that industrial pumps and motors are the workhorses that keep fluid processing operations running smoothly and efficiently. That's why we fill our product lines with only high quality equipment from the most respected manufacturers. We're proudly recognized as a leader in the industry that's renowned for our application expertise, superior service and unmatched technical support. Arroyo Process Equipment is still the same family owned and operated business that processors have relied on since 1968 to fulfill all their processing equipment needs, from gearboxes, strainers and laboratory mixers to accessories, genuine replacement parts and custom pump package systems.
Motor models manufactured by the biggest names in the industry, such as by Baldor Electric Company, Leeson Electric, Nord Drivesystems and Hyundai, fill our Specialty Products Line at Arroyo Process Equipment. The line includes the following types of motor models and more:
Submersible Pump Motors
Vertical P-Base Motors
Jet Pump Motors
Explosion Proof Motors
3-Phase Motors
Frame Motors
Submersible products manufactured by Baldor include more than 52 motor models that are suitable for dry pit or wet applications. Each submersible motor is constructed with cast iron and features a dual moisture sensing probe, NC thermostats, 416 stainless steel shafts and dual carbon mechanical seals. Leeson Jet Pump motor models are most often used in water pumps and feature shaft-ends with a mechanically locked ball bearing, moisture repellant neoprene shaft flingers, C-Face mounting faces and more. Nord explosion proof models meet stringent requirements and comply with national regulations. Laboratory mixers, side entry mixers and other ancillary processing equipment often feature a standard frame C-face motor.
Time and money are lost a when fluid processing comes to a halt at facilities in Florida, Georgia, Jamaica, Puerto Rico and elsewhere in the US and Caribbean when a motor powering pumps, laboratory mixers, drives or other equipment breaks. Organizations can avoid lengthy downtimes by keeping an inventory of replacement parts and/or spare motors on hand. Contact Arroyo Process Equipment today to request free quotes on any of the equipment in our lines. We look forward to working with your processing facility soon!